Putting together a saving plan that allows you to save up enough money for a deposit to put down on a home is a problem that many people in the UK face each year. From credit cards, to payday loans, larger personal loans and on to mortgages, there are many different types of debt that can be used for a good purpose in life. For a mortgage in particular it has become increasingly difficult for young people especially to secure a mortgage and gain a foothold on the property ladder. It requires a large deposit in many cases, and it is difficult to live in a way that allows for financial savings that can bring you to the necessary level that is required to put down a deposit on a property. There could be hope however, with news of a new mortgage from Lloyds Bank that offers hope to those potential homeowners that do not have the means to put together a deposit.
As mortgage rates continue to shift around and the property market changes from one day to the next, there has been little sign of hope for potential homeowners and first-time buyers, but with this new mortgage there is a chance to secure a home without the deposit. The mortgage from Lloyds Bank could help first-time buyers to buy a home in an area of the UK that they want to live in, and not have to move to different areas of the country where property might be more affordable for those saving a deposit on minimal finances and means.
A mortgage is an essential part of gaining a foothold on the property ladder, and is where a lender provides finance to a borrower for a portion of the price of the home in question, which is then paid back over several years. A deposit is required to make up the rest of the valuation of the property in advance of the mortgage being signed off. This new 100% mortgage for first-time buyers allows people to make a dream a reality and not have to go through the trials and tribulations of saving up for a deposit (a process which can take many years – the average time to save for a deposit in the UK is 8-years – depending on the size of the deposit required).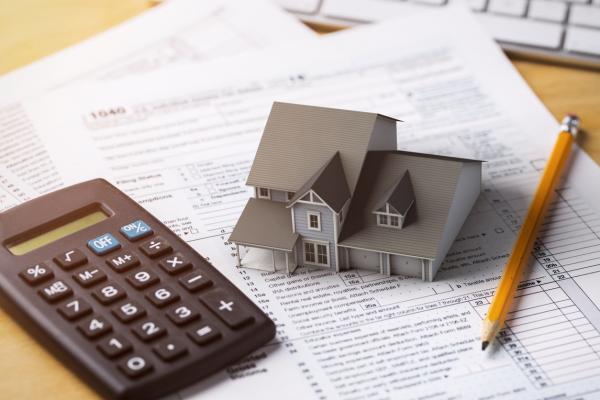 Is there a catch though? Well, the condition on the 100% mortgage is that a family member of the borrower is expected to deposit savings of a minimum of 10% of the loan into a fixed-rate savings account with Lloyds. The money placed into the 2.5% savings account cannot be moved for three years, and the mortgage rate itself is 2.99% for three years. Borrowers can seek up to £500,000 towards a brand new, first time home.
Buying a property is stressful at the best of times, but when you are young, trying to purchase your first property and have to come up with a massive deposit it can be a really trying period in your life. With this new 100% mortgage for first time buyers there is hope for many people out there, no matter their current financial situation and lack of savings.