Staging is an interesting part of the process of selling houses. By staging a property, estate agents and homeowners place furniture and other items in certain ways that makes a property more desirable. There are several benefits to this, especially if the property is completely empty and does not have any furniture in it all. The best way to market properties is to have the best in high-quality property photography services to hand and to also provide a well-staged property, whether physical or in the form of a virtual tour of a property. Overall, a well-staged property is more likely to sell than a property that is left completely empty when viewed by potential buyers, but there are tricks to the trade.
On average, a completely empty house not only takes longer to sell than a furnished or staged house, but it is also more likely to sell at a lower value in comparison. There are a few reasons for this. The first is that when you are attempting to sell a completely empty property, your only negotiation is the price of the property. The first impression of a potential buyer will be dimmed somewhat if the property listing that they view online comprises of amateurish photographs and of empty rooms with no furniture. First impressions are always so important, and that is where a professional, virtually staged property provides a potential future home for all to see.
When looking at photos of empty rooms, they actually look smaller than they are in reality, when compared with photos of rooms with furniture in. You might have heard the argument that an empty home is a blank canvas for you to do with as you wish, but in most cases, people prefer to see how a home has actually been lived in and what it could possibly look like with their own furniture in.
Another downside to showcasing a completely empty home with unprofessional property photography attached, is that it can often look to potential buyers that you are in a rush to sell. Even if this is not the case, and you have nothing to hide, it might look like you do, and this can put off potential buyers and lower the valuation of the property as a result.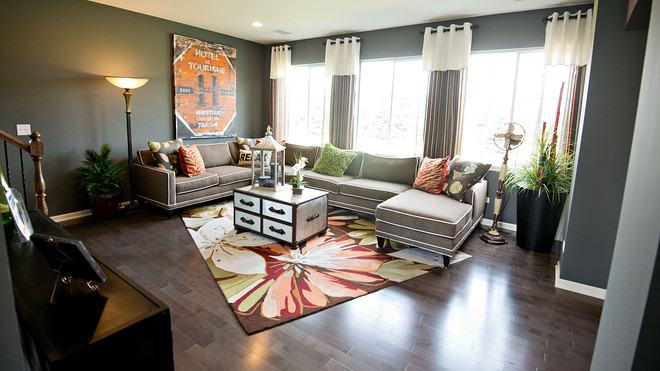 Virtual staging is a fantastic idea if a home is empty, and you can create a home that looks warm, comfortable and inviting to all viewers. This helps to boost the number of people who want to view the property (either physically or through a virtual property tour) and helps to increase the eventual sale value of the property as a direct result.
Working with a company that specialises in high-quality property photographs and virtual tours for estate agents and any business or individual attempting to sell property, is the best way to make the most out of virtual tours and virtual staging. There are countless benefits to staging a property, providing that look and feel for a potential future home for those who are viewing a property with a view to buying it. In these uncertain times, a virtual staging and virtual tour can help to boost the number of viewers to a property and maximise its value when it comes time to confirming a sale. That is why it is so important to only work with the best when attempting to sell a property.